New reviews 130th & Lenox.


TOMAS JANZON/130th & Lenox: The Swedish guitarist continues to show why he's such an amazing player as he's equally at home with interpreting jazz hell raisers as he is with soundtrack aces of the past. Then he puts the cherry on top with some nifty originals. Blazing his own trail without having to show how much he can sound like Wes, this original voice finds wonderful music in nooks and crannies where you wouldn't think it exists anymore and plays it to the fullest. A winner throughout.
(Changes Music 114)

-Chris Spector, Midwest Record
Oct. 4, 2019
Absolutely tasty laid-back guitar jazz Tomas Janzon – 130th & Lenox
By
Dick Metcalf, editor, Contemporary Fusion Reviews November 21, 2019
Absolutely tasty laid-back guitar jazz Tomas Janzon – 130TH & LENOX: I'll tell you right now, folks, this is (without question) the most absolutely tasty & laid-back guitar jazz I've listened to (yet) in 2019. Though the video below isn't a LIVE recording from/for this album, it is a recording of Tomas performing the closer on the album, "The Crystal" (from a melody his mother used to sing for him when he was young)…
…Tomas has many more very pleasant videos posted, so be sure to SUBSCRIBE to his YouTube channel… I did.
I first reviewed Tomas guitar work way back in issue # 108, where he got great marks from my ears… this new album features Steve Nelson-vibes; Hilliard Greene-bass; Chuck McPherson-drums, Nedra Wheeler-bass and Donald Dean drums, and you'll hear on tunes like the 5:17 "Somewhere Over Stockholm" that they've got "groove" down pat for you!
If you enjoy "different" time signatures in your jazz, you'll fall in love with Tomas's original, "Hypnagogic", right away… 11/4, and it invades your space most pleasantly, holding you totally captivated for the entire 4:27 duration.
Of the eleven high-energy tunes Tomas presents for your jazz joy, I found the 4:58 "Monk's Mood" to be my personal favorite… a masterful arrangement by Tomas that will have you hitting "replay" over & over again… I believe this one will be getting some MAJOR airplay on jazz stations 'round the globe.
I give Tomas and his musical companions a MOST HIGHLY RECOMMENDED rating, with an "EQ" (energy quotient) score of 4.99 for this most memorable album.
- Rotcod Zzaj
https://contemporaryfusionreviews.com/absolutely-tasty-laid-back-guitar-jazz-tomas-janzon-130th-lenox/

Janzon has a fertile imagination, and plenty of technique, a combination that is irresistible. He has surrounded himself with players of similar abilities for a collection that provides satisfying listening, even after repeated plays.

-Joe Lang, Jersey Jazz,
Nov-Dec 2019
Fradley Garner in Jersey Jazz magazine !
Recent release Experiences, (Changes Music CM 113) featuring: Art Hillery-piano & organ, Jeff Littleton-bass and Albert "Tootie" Heath-drums.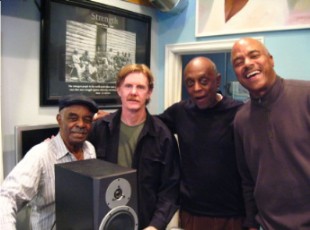 Art, Tomas, Tootie, Jeff.
"Humility is a good word for the right approach. My experiences in the jazz community have always shown me that this music is coming from a spiritual approach. That is how you connect, it goes through your heart."
---
Bill Milkowski at JazzTimes:

tasty renditions...
original territory ...
with soulful authority.

Read the full review here.
---
Jim Santella in L.A. Jazz Scene:



With Janzon's velvet-like textures floating as if on water, the quartet's music moves with soul.



[read the full review - click here]
---
One of the best jazz-guitar tones you'll hear....

One of the best jazz guitar records
from the past year.

- John Heidt, Vintage Guitar
---

Dr. Dave Walker: Music Blog + Just Jazz Guitar.

... from the very first minute I knew that Experiences by guitarist Tomas Janzon was something special. This is one of those unique albums that will please ordinary music lovers as well as jazz guitar aficionados. Mr. Janzon's style ranges from cool to passionate but always melodic and eminently listenable.
Read the review
---

Jazz Podium, Germany:
The way in which he develops his pieces is the logical sound of a director and dramatist. ...Tomas brings light and air in the mainstream canon. His caution, his truly impressive and emotional charisma turns every piece into a feast. Guitar jazz has rarely been this beautiful.

-Alexander Schmitz, Jazz Podium, Germany, Nov. 2010.
---
Article by Tomas Janzon about Master Musician Joe Diorio, from
Just Jazz Guitar
---
About Joe Diorio for Orkesterjournalen (in Swedish).
---
FUZZ-Scandinavia's biggest guitar magazine writes
Page1
Page2
by Michael Linderoth
---
New Review by Jan Olson at Digjazz.se (in Swedish)
Elegant, formsäker gitarrexport
---

New Article at Orkesterjournalen,
Duo with Juini Booth .
Tomas Janzon in Duo Format.
(English and Swedish)
---

Intervju för Orkesterjournalen:
Från Harlem till Söder.
(In Swedish)
---
New Review by Lyle Robinson at Jazz Guitar Life:

"Case in point is Janzon's solo intro to Here's That Rainy Day as he descends slowly down the fretboard creating a sonic shimmering of dissonant counterpoint before stating the acclaimed melody in octaves.." here
---
Vintage Guitar, April 2011:
...."Float" is a Janzon original with a spooky, off-kilter feel
where his bop solo fits perfectly. The other original,
"Blue Bee," has an airy feel that makes it stand out from
the blues and funk. The record closes with a beautiful solo piece,
"En Dejlig Rosa,"which showcases everything about Janzon's playing
that make this one of the best jazz guitar records from the past year.

- John Heidt, Vintage Guitar. see April 2011 issue.
---
---
Jersey Jazz, Jan. 2011
Noteworthy
Fradley Garner International Editor

SWEDISH GUITARIST JANZON THRIVES STATESIDE

TOMAS JANZON has lived in America for 18 years, building a reputation as a combo leader and composer on west and east coasts. Last summer, Tomas drove to New York from Los Angeles, where he'd taken a master's degree in classical guitar at the USC Thornton School of Music and played
many trio gigs at Victor Borge Hall, with the great Ben Dixon on drums.
Some impressions from his cross-country drive are reflected in Janzon's latest CD, Experiences (Changes Music), "a collection of seven straight-ahead jazz tunes, two originals
and two versions of a Swedish folksong." With the guitarist are Art Hillery on B3 organ and piano, Jeff Littleton on bass, and the distinguished Albert "Tootie" Heath on drums.

On January 9 the Tomas Janzon Trio, with Corcoran Holt on bass, has
a 9:30–11:30 PM gig at Miles' Café, 212 East 52nd St., Manhattan.
Jersey Jazz Journal

---

Janzon's warmly soul-tinged lines over Hillery's staccato chords and Heath's winking, on-and-off shuffle.
Alan Young, Lucid Culture
---


Grego Applegates Edwards,
Nov. 18, 2010:
" Subtle and Swinging"
Read the blog
---
Magnus Eriksson at LiRA (in Swedish): ..."ett mjukt anslag, en krispig ton och jag njuter av att dras in i hans melodiska flöde och läckra skalklättringar."
Read all
---
---

Selections from EXPERIENCES can now be heard on your local jazz radio station.
TURN ON, TUNE IN ...
Oct. 1, 2010:
Interview with Jon Norton at WGLT, Illinois State University.
Radio campaign with
Kate Smith Promotions:
Tomas Janzon "Experiences":
CMJ Jazz Top 40 Chart: #36, #29, #14!!! Thank you.

Jazz Week Top 50 Album Chart: #46, #44, #39, #34, #32, #19!!! Thank you.

Roots Music Report Top 50 Jazz: #26, #16, #13, #8, #6!!! Thank you.
Sept. - Oct. 2010
---
Changes Music now has worldwide distribution with Naxos Sweden:
Naxos Sweden AB
Kryptongatan 6
703 73 Örebro, Sweden
Tel: +46735060838
E-mail: tryggve@naxos.se
http://www.naxosdirect.se/


US Distribution:

North Country Distr.
Cadence Building
Redwood, NY 13679
http://www.cadencebuilding.com/
---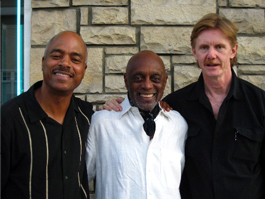 Jeff Littleton, Albert "Tootie" Heath, Tomas.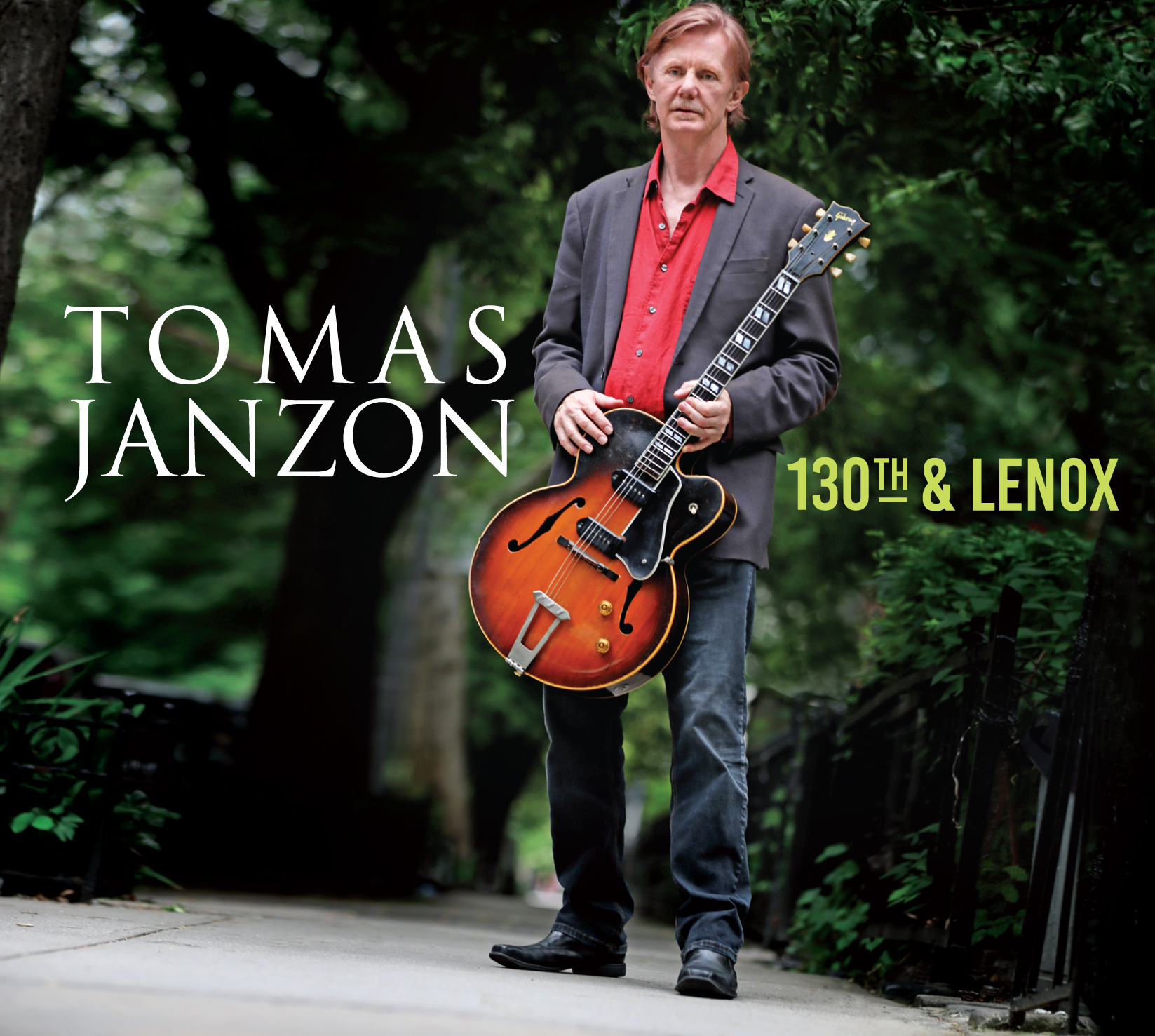 New Release 130th & Lenox out Oct. 4, 2019 !
with Steve Nelson-vibes, Hiliard Greene-bass, Chuck McPherson-drums
with Nedra Wheeler-bass and Donald Dean drums
Listen and get the music here!
New York 2020
Wednesday Jan 22, 10 PM
Tomas Janzon Quartet
Steve Nelson-vibes
Hill Greene-bass
Chuck McPherson-dr
Smalls
183 West 10th Street (by 7th Ave)
New York NY 10014



Sweden Feb tour 2020
Feb 19, 2020
from 7 pm to 8 pm
From Bach to Jazz
-solo concert
Almtuna kyrka, Uppsala
Sweden
Feb , 2020
Your Own Agent/Sin Egen Agent
Workshop
KMH, Royal Music Conservatory, Stockholm
Sweden
Please go to Events page for more dates!
I am pleased to have been honored, on May 23 (2018)
by American Scandinavian Society with the
2018 Lifetime Honorary Award.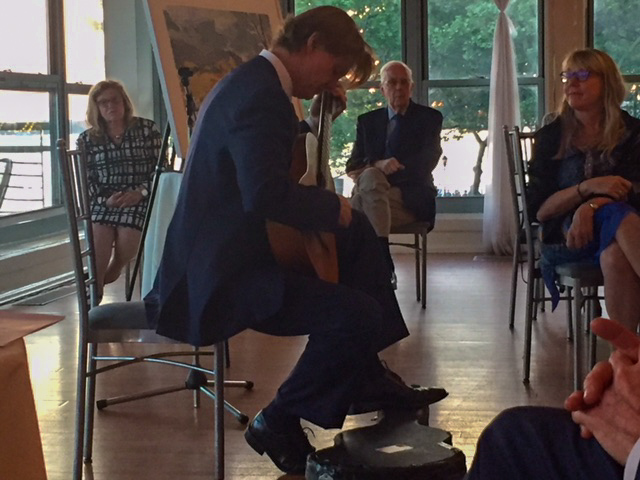 see Events page.
also at
Naxos Sweden

Coast to Coast to Coast:
"Just the right progression of themes and tempos, just the right variety of long running times with short, just the right instrumentation for any given tune, hitting, as the CD title metaphorically suggests, all the points of the compass, all the coasts and all the landforms between. It's a tour designed for listening and savoring."
-Bob Gish
JazzImprov magazine
[read the full review - click here]

"...all are unified by a crispness and intimacy that highlights Janzon's cool, subtle style."
- Forrest Dylan Bryant,
JazzTimes magazine
[read the full review - click here]
"Janzon turns up the flame of jazz's modern mainstream
through his latest album of adventurous music."
-Jim Santella
L.A. Jazz Scene
"A cooly imaginative kind of Sco-meets-Wes LA-based gutarist gets some sly, witty touches, steady soul-bop grooving originals..."
-Selwyn Harris
Jazzwise, UK

"...impress you with their low key precision and clever use of space and tone.....should excite listeners
from coast to coast to coast."
-George Harris
All About Jazz LA

"The soft strokes of his guitar melt away while delivering lyrical melodies one moment and creating fire in the heart of his audience the next. At his frequent live appearances, Janzon
captivates everyone and won't let go."
AllAboutJazz-web

...at the Los Angeles County Museum of Art
"Guitarist Tomas Janzon brought his original spirit to LACMA with splendid results. In three powerful sets, he reflected blues-laden memories of Wes Montgomery and Django Reinhardt, as well as the fire and complexity found in the work of the Dave Brubeck Quartet. Fresh originals and standards such as "Moanin'," "All the Things You Are," "Here's That Rainy Day," and "Have You Met Miss Jones" were interpreted with authority. Janzon gave each selection a varied appearance, as his guitar wove intricate melodic patterns through the fabric of familiar song. His fluid lines produced thrilling results and meshed with his musical collaborators effectively."
- Jim Santella
All About Jazz
[read the article - click here]


Thanks for the email :-)
"I was blown away. The set was not only an outtasite groove, but it felt like an aspect of the mass communication mechanism as it raises another phenomenal artistic experience to the minds of music lovers on Earth. We like it real & good. In the least, keep me on your e-mail list. " - Dwight Peterson